March 3, 2016
Evangelizing the 30th Anniversary Remembrance Ceremony of Rialto Police Sergeant Gary W. Wolfley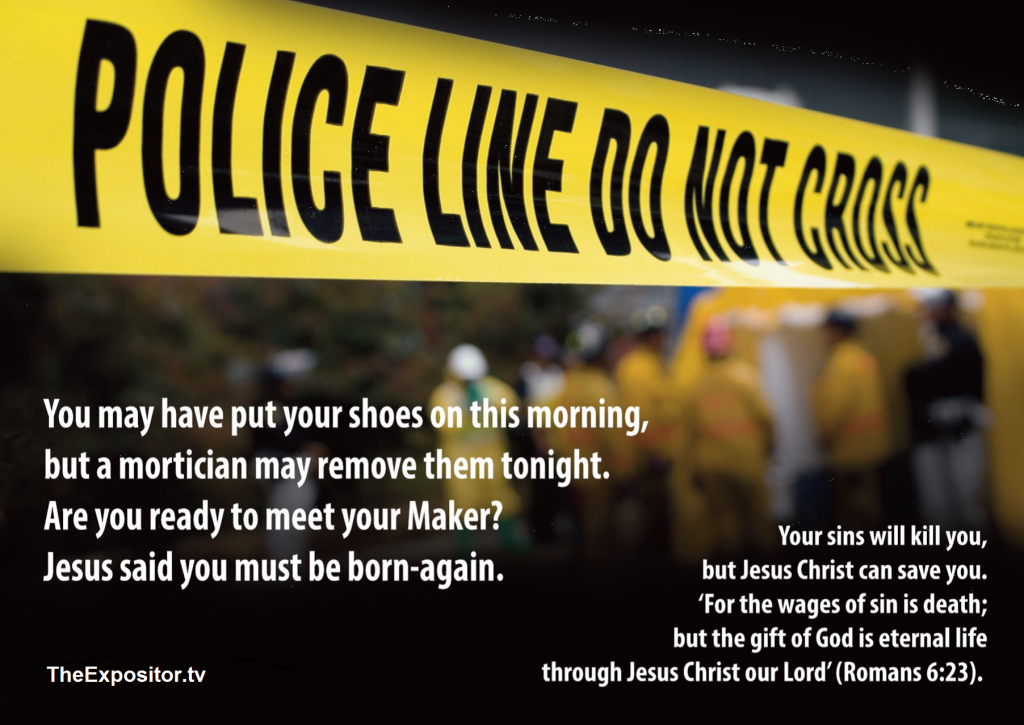 On March 3rd, 1986 Rialto Police Sergeant Gary Wolfley was enroute to a radio call. His wife Candice (Candy) happened to be on a ride along with Gary. However upon arrival tragically the suspect shot and killed Gary with Gary's own handgun. Gary's funeral was the first police funeral that I had attended as uniformed personnel.
Thirty years later, today I attended his 30th Anniversary Remembrance Ceremony. Interestingly I stood almost in the exact same spot that I stood at his funeral. Back then I was not born-again. I was an unregenerate heathen, and was frequently called "Wild Bill."
I hadn't seen some of them since the 1980's, including Gary's wife Candy. It was a blessing to speak to her as well as dozens of others (she also received a tract).
My primary purpose of going was to pay my respects, and distribute the above IPOC Gospel tracts. And the Lord provided the opportunity to make that happen. I believe I was able to get a tract into the hand of 90% of the guests.
Their podiums microphone was only open to immediate family, as well as the Rialto PD family (which I was not). During their speeches I prayed much that the Gospel would be shared via their speakers. However sadly it was not. Even the person they chose to give the invocation did not mention Christ, His glorious Gospel, nor the need for salvation.
However one retired police lieutenant, which I've known for decades, did briefly share the following. He mentioned that after he saw Wolfley's deceased body, he harbored much "hatred" for the killer. He stated that later, only by "God's grace and mercy," that he was able to "forgive" the killer. What was so theologically profound about that statement?  In Gods court of law, to hate anyone makes us as guilty as the same murderer that the shot and killed Gary Wolfley. And we're all guilty of breaking Gods Law. That is why we need salvation from our sins. That is why we need a Savior.
Jesus said in Matthew 5:21-22 "Ye have heard that it was said of them of old time, Thou shalt not kill; and whosoever shall kill shall be in danger of the judgment: But I say unto you, That whosoever is angry with his brother without a cause shall be in danger of the judgment: and whosoever shall say to his brother, Raca, shall be in danger of the council: but whosoever shall say, Thou fool, shall be in danger of hell fire."
The Gospel tracts that I distributed did give a clear presentation of both the Law and the Gospel. Please pray that many would read their tract. Pray that many would be saved from Gods judgment and wrath. Pray they will come to know the love of God by being born-again of His Incorruptible Seed of Salvation.
As I shared with a couple "You won't be able to badge your way into heaven. And you won't be able to badge your way out of hell."
Due to the personal nature of this outreach, I chose to not videotape it. If I later see some photos from others, I might upload them here. In the meantime please read my Gospel Tract.
Additional: Below are some applicable videos of some of my outreaches to police officers, as well as at police funerals (a few of many more). – Chaplain Bill