February 19, 2018
A 31-year-old woman is murdered inside Linko's Cocktail Lounge in Colton, Calif (a place I've been inside, warning them of their soon coming death)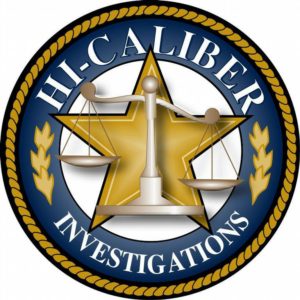 Sadly another shooting resulting in another murder at Linko's Cocktail Lounge in Colton. This one happened early Sunday morning on the Lord's Day. 🙁
Ironically I have entered this Bar many times, warning the Patrons of their soon coming death (video here or below).
But first, the following news story is from the San Bernardino SUN Newspaper.
"Authorities are investigating a shooting that killed a woman inside a Colton bar early Sunday, Feb. 18, police said. The shooting happened just after 1:30 a.m. at Linko's Cocktail Lounge in the 100 block of East Valley Boulevard, according to Colton police Sgt. Raymond Mendez. The victim was taken to a hospital, where she later died, Mendez wrote in a news release. The victim's name was withheld pending notification of family but police said she was a 31-year-old Colton resident. The circumstances of the shooting are still being investigated and no suspect description is available. Colton detectives remained at the scene late Sunday afternoon gathering evidence and looking for surveillance video that may be available in the area, Mendez said by phone. The commercial area is north of the 10 Freeway and east of North La Cadena Drive. Anyone with information about the shooting is asked to call Colton police at 909-370-5000."
By God's grace I no longer drink alcohol, and of coarse I no longer patronize Bars, but I have much love for those that still do; and I have some background knowledge of this particular Bar.
About 6 years ago a law firm retained my services to investigate another previous murder that occurred at this same Bar (State Lic. #23442). I was appointed by the San Bernardino County Superior Court. My investigation was comprehensive, and I'll leave you with just that regarding my investigation (I have since retired, see additional info in the comments section).
Linko's Bar is an interesting place. During the daytime hours their patrons consist of your average hard working blue collar workers, but during the late night and early morning hours, it's frequented by a dangerous criminal element. But it's the fear of God, that compels me to labor the Gospel inside these Bars. The Apostle Paul set his sights to preach in places where Christ had never been preached. That is what I desire to do. As Paul said, "And so I have made it my aim to preach the gospel, not where Christ was named, lest I should build on another man's foundation" (Romans 15:20).
Henceforth from time to time when I'm in Colton, I will swing by this Bar to distribute Gospel tracts, or to stand and preach, but never alone in the evening. Though I don't upload all videos, below is one video of me laboring the Gospel inside Linko's Lounge.
By the grace of God, for the glory of God, and so that the lost may be found!
Video evangelizing a bar that I once investigated a murder at (and some):