March 4, 2013
A video that shows just a taste of what worship in heaven will look like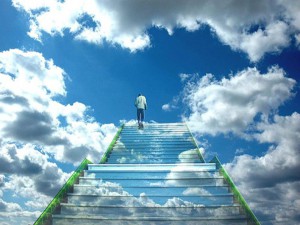 Pardon me for using a secular video to make my point. However, this video blew me away.
As I watched it, I kept thinking of one word – "heaven."  Except the worship that the Bride of Christ will engage in, will be even more beautiful than this.
Imagine the ladies in white, as the archangels leading His church into praise and worship. Imagine this done in the presence of God, in His throne room.
The Bible says our souls will go to either heaven or hell. Click here to better understand Salvation and eternal life. FYI these ladies were all deaf mutes. See the details in comments below.