January 25, 2014
Video preaching 'The Cross' up on Mt Rubidoux, Tracts, One on Ones + much more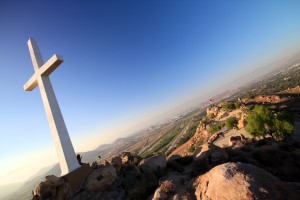 Music purchased at iTunes – "The Procedure," by Alex Heffes.
Today many from our church teamed up to evangelize at the controversial 'Cross site' on top of Mount Rubidoux. This Cross was challenged in the U.S. Federals courts, by atheists and humanists.
Our SWAT team utilized various methods of operation. They were also given 'the law' and 'the Gospel.' All the glory to God for the results.