December 20, 2017
The 2017 LAPD Police Memorial video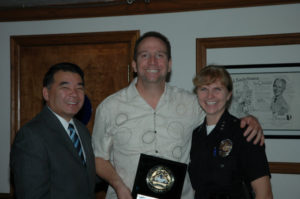 This video brings much sentimental value. I served on the LAPD Honor Guard detail, where I performed the 21-gun salute, and U.S. flag folds at funerals, as well as various other details and presentations at VIP events.
By God's grace today, I still attend police funerals & memorials, but to share the Law & Gospel to the Lawmen. The Lord has made it logistically possible to distribute my IPOC Gospel tracts to thousands of police officers, including at one of the funerals seen in the below video. Watch to the end.
Thank you LAPD Media Relations for this wonderful video.