May 7, 2017
The "Never Quit" video for Law Enforcement (warning graphic)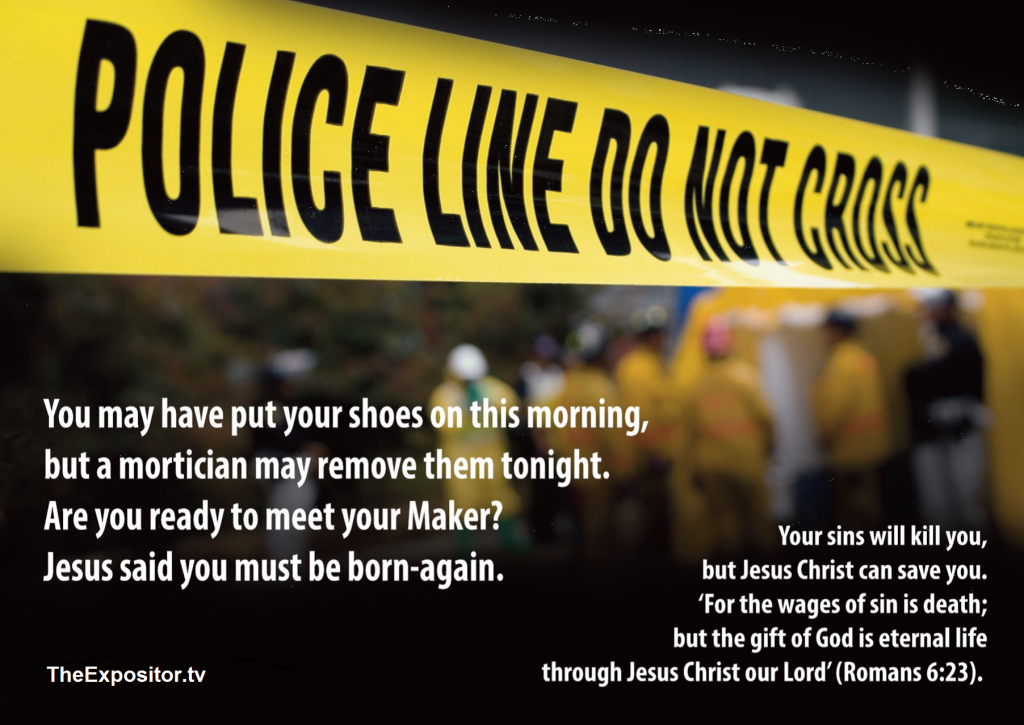 Though this video is a secular video, it has an important message. My Christian-Biblical worldview has helped me in my Law Enforcement career, but my career has also helped me in the ministry. One of those attributes (through the school of hard knocks), was to "never quit" or demonstrate 'perseverance' through trials and temptations.
One of my shootings became a 'spiritual epiphany.' The morning before that shoot-out, Romans 6:23a kept haunting me "For the wages of sin is death." I knew then that I was a false convert, and had I died in that state, I would have gone to hell.
Buy only God knew that just hours later, He would summon me to a church, to engage in a gun battle for my life, and the life of others. I still remember during that shooting, after reloading with another magazine, as my bullets were running out; I was certain that my death was near, but worse, hell was waiting for me. So I 'cried out' to the LORD begging Him for mercy, and to save me from my sins.
During that 'Divine intervention' on a bloody church parking lot, the Lord was merciful and gracious. Not only did He save my soul (thru regeneration, the born-again experience), He even saved my natural life. He allowed me to experience the second part of verse 6:23, "but the gift of God is eternal life through the LORD Jesus Christ" (Romans 6:23b). I was radically saved, and radically changed, by a radical God. To God be all the glory!
For born-again Christians "Therefore, having been justified by faith, we have peace with God through our Lord Jesus Christ, through whom also we have access by faith into this grace in which we stand, and rejoice in hope of the glory of God. And not only that, but we also glory in tribulations, knowing that tribulation produces perseverance; and perseverance, character; and character, hope. Now hope does not disappoint, because the love of God has been poured out in our hearts by the Holy Spirit who was given to us" (Romans 5:1-5)
Videos like this aren't easy for me to watch, but I am thankful that they remind me of that day of salvation, and to continue to work-out my salvation with fear and trembling.
As always – Ye must be born again. Christians love 'biblically' – repent – be salt and light – be holy – be sanctified – fear God – pray without ceasing – keep His commandments – walk circumspectly – believe in and trust Jesus – obey the Gospel – share the Gospel – preach the Gospel – contend for the faith, – hate the things that God hates, and love the things that God loves – keep the faith, work-out your salvation, and endure to the end!