March 4, 2017
Video evangelizing the funeral of Whittier police officer Keith Wayne Boyer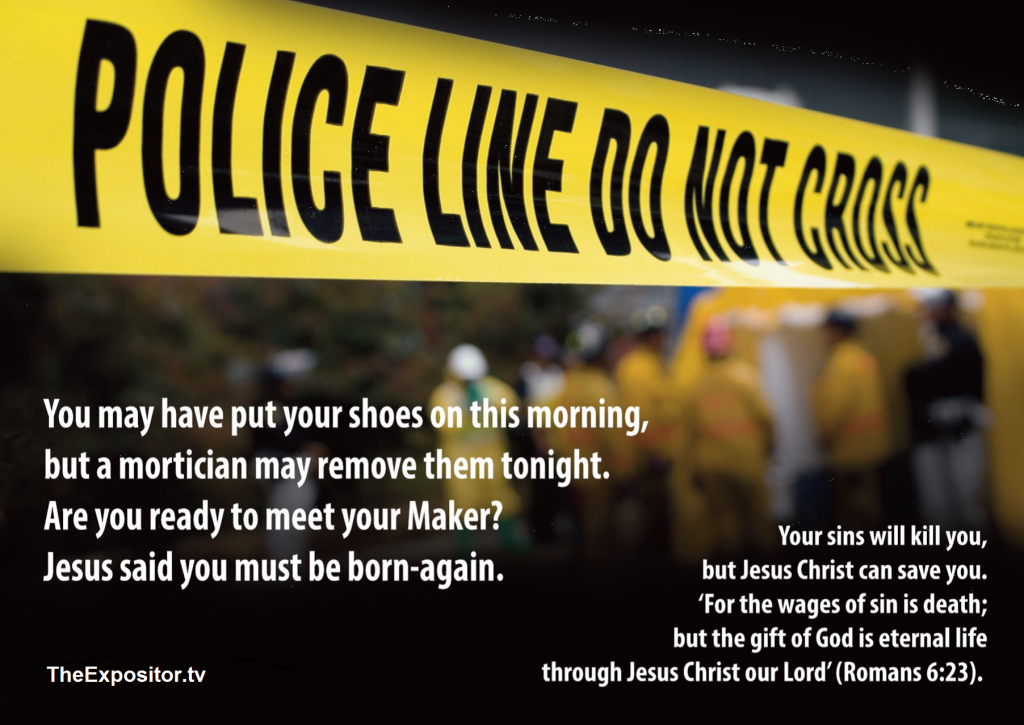 Yesterday I labored the Gospel at the funeral for slain Whittier police officer Keith Wayne Boyer.
By the grace of God, and for the glory of God, He enabled me to personally distribute hundreds of Gospel tracts. These tracts present the Law of God, they warned them of Gods wrath, and their deserved punishment of judgment in eternal hell. As well as their need to repent, believe, and be born-again. And then of course the Gospel (Christ's atonement) as the remedy to those that would become saved. Please pray that the Lords Holy Spirit will continue to fertilize the soil for His Gospel Seeds.
Please continue to keep the Boyer family, and our police officers in your prayers.
Note: Any and all ministering was accomplished either before or after the ceremony. Private conversations were omitted from this video.
Music 'Journey to the Line,' by Gavin Greenway. To know more about life, death, eternal life, and salvation click here.
Additional below are 'some' of our videos of other police funerals & memorials etc.