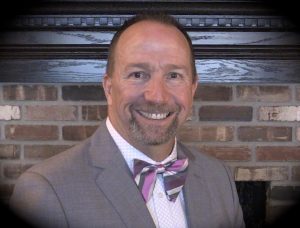 Bill Rhetts is retired police officer and a California State licensed Private Investigator (Lic. #23442). After becoming a born-again Christian, he began serving the Lord under the umbrella of his local church, and various ministries.  
His undergraduate studies were in Biblical Studies (with a concentration in 'Pastoral Ministries'); and through his postgraduate studies, he earned his Master's degree in Bible and Theology. 
He enjoys serving the Lord, church, evangelism, expository Bible teaching, open-air preaching, ham radio, podcasting, the outdoors via being a Mariner, camping, fishing, off-roading, and RVing.
Bill and his wife are members of a local Church that embrace the five fundamental Doctrines of Grace that practice a Regulative Principle of Worship, Covenant Theology, and a full-strict subscription to the 1689 London Baptist Confession of Faith. Whereas Bill serves and leads as a Pastor/Elder.
He describes himself as an "ordinary sinner saved by an Extraordinary Savior." Or as "nothing but excrement in God's holy hand." 
"And I thank Christ Jesus our Lord, who hath enabled me, for that he counted me faithful, putting me into the ministry" (1st Timothy 1:12).
---