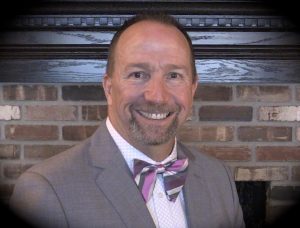 Bill Rhetts is a retired policeman. After becoming a born-again Christian, he began serving the Lord under the umbrella of his local church, and various ministries. Since 1995, Bill has led and taught Bibles studies in homes and in churches. 
His undergraduate studies were in Biblical Studies (with a concentration in 'Pastoral Ministries'). And through his postgraduate studies, he earned his Masters degree in Bible and Theology.
His story, ministry, testimony, and/or miscellaneous roles have been featured in (including but not limited to:) The "Peacemakers Journal," the "Christian Police Assoc" magazine, "Guns and Weapons for Law Enforcement" magazine, "The Christian Times," newspaper (now the Christian Examiner,) "Cops and the Cross" magazine, "The Plain Truth" magazine, "Businessmen's Fellowship International" magazine, "The Fellowship of Christian Police Officers" journal, "Peace Officers for Christ Intl.," the "Police" magazine, "Today's Global News," "Focus on the Family's – Family News and Focus" radio program, special guest on "KKLA 99.5FM" radio, "KTYM 1460AM" radio, "KTIE 590AM The Answer" radio,  "Missions Media" TV broadcast, 'News Odyssey,' a consultant re a "BBC TV documentary," featured in Local News, and has worked as a 'Technical Advisor' for a Christian film producer. Note: This is not an endorsement of the above organizations.
He describes himself as an "ordinary sinner saved by an Extraordinary Savior." Having said that, he confesses, "I am not qualified. As one mentor said, 'God doesn't call the qualified. He qualifies the called."
Bill and his wife are members of a local Church which embraces the five fundamental Doctrines of Grace, that practices a Regulative Principle of Worship, and a full-strict subscription to the 1689 London Baptist Confession of Faith.
"And I thank Christ Jesus our Lord, who hath enabled me, for that he counted me faithful, putting me into the ministry" (1st Timothy 1:12).
---