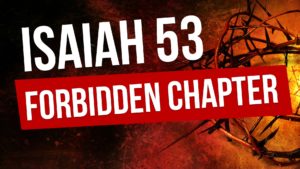 Isaiah chapter 53, an expository teaching by Bill Rhetts (graphic video imagery included)
The late Dr. Robert Hawkers of the 1700's, said this of chapter 53 ~
This may very well be called the Chapter of Chapters, concerning the Lord Jesus Christ; in which the two great features of his character are drawn to the full: the sufferings of Christ; and the glory that should follow. The Prophet, under the Holy Ghost, most blessedly sets forth the Lord Jesus, under both.
This video includes, but is not limited to ~
The fourth suffering Servant Song (which includes five chiastic stanzas)
It is rich in the Doctrine of the 'Substitutionary Atonement'
Also included are many other important doctrines
The humiliation and exaltation of Christ
How the Hebrew language more accurately displays a violent catastrophic, prophetic, exchange of sins
A graphic video overlay
The Biblical appearance of Christ (according to the Hebrew language)
The effects upon Christ
The extent of His atonement
The evangelism of Isaiah 53
The importance of sharing the Gospel in Israel, as well as all other countries
The interposition of the 'arm of the Lord,' and
Gods holy hatred and wrath towards sin.
The notes to this sermon can be viewed here.